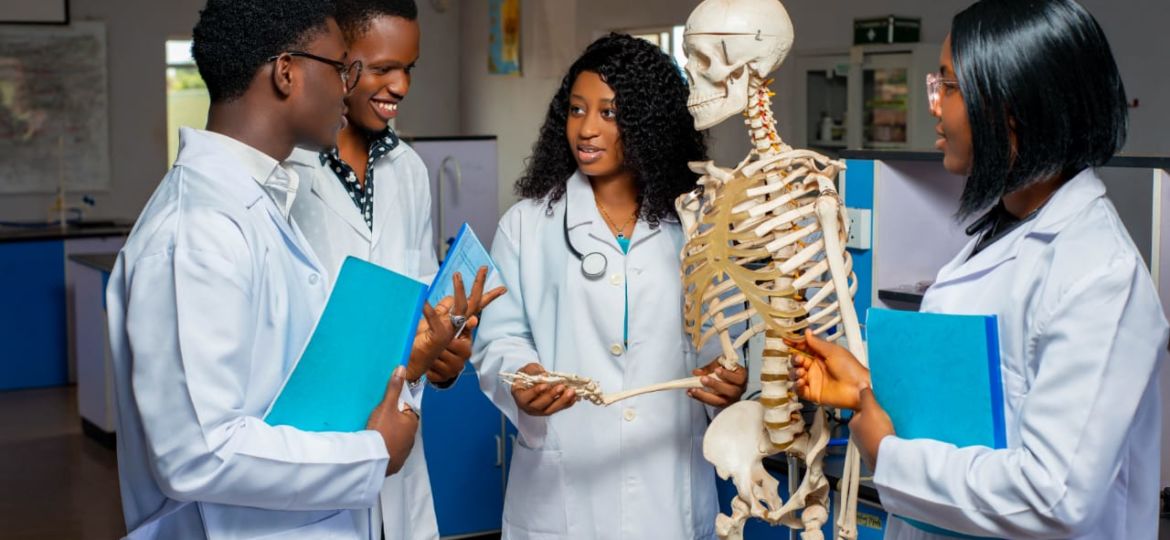 STUDY HEALTH SCIENCES IN A GLOBALLY FOCUSED UNIVERSITY*
Seeking to study Nursing, Medical Laboratory Science, Radiography and Radiation Science and Physiotherapy in a leading university, with international collaborations and a track record of excellence in teaching, learning, and research? Then look no further!
Coal City University, Emene, Enugu, offers students a world-class health science education. We offer:
*B.NSc Nursing science
*B.MLS Medical Laboratory science.
*B.Sc Radiography and Radiation science.
*Doctor of Physiotherapy (DPT)
We pride ourselves in offering students
high quality learning environment, modern laboratories, small class sizes, scholarship opportunities, stable academic calendar with no university strike interruption, and timely graduation.
Our students are taught by international experts, passionate about students' learning and career goals.
That's not all. We also offer admissions through our JUPEB Programme, for people who didn't write JAMB or who had low JAMB score.
Kick-start your future career by logging on to the University Portal www.portal.ccu.edu.ng For further information contact our Admission Officer on 08115757998 for enrollment, as admissions are currently in progress at Coal City University, Emene, Enugu.
For more information, visit www.ccu.edu.ng. or visit our FAQ
Coal City University, education for self-actualization!
ENROLL TODAY