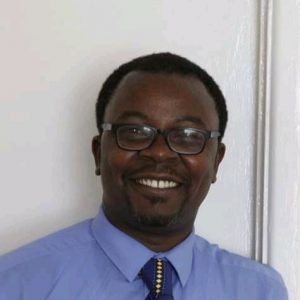 Ikechukwu Mathias Odigbo is an education administrator with many years of experience working at different levels. At the Catholic Institute for Development, Justice and Peace (CIDJAP) where worked as Assistant Director Projects, he was a member of the Management Team of the popular Theology for Lay People's programme and eventually rose to become the Registrar. He was responsible for the recruitment and admissions of students for the programme; he was examinations officer of the programme and had the responsibility to manage students results and transcripts. He was part of the team that designed and delivered the program-content for the award of Diplomas among the diverse student population including some online and sandwich versions, alongside the regular ones.
He was educated in Nigeria, Rome and England. He holds a PhD in Applied Philosophy, having already bagged degrees in Business Management, Development and Education. In England he taught at the Essex Business School where he taught students of diverse background. He was also involved in the design and preparation of modules and also in organising students' evaluation. He has undergone many education administration trainings in and outside Nigeria. Currently, he holds a Diploma in Education Measurement from the Nigeria Teachers' Institute (NTI).
Back to Nigeria, he joined the Coal City University in 2020 as the Director of Academic Planning with the key responsibility of formulating and implementing the University's education policies as well as overseeing academic activities. Among other things, he had the responsibility to see that the academic content of programmes harmonizes with the Benchmark for Minimum Academic Standard (BMAS) set by the Nigerian Universities Commission (NUC) and doubled as the University liaison officer with the NUC.
In February 2021, he was appointed the Registrar the chief administrative officer of the University. He is the Secretary to the University Management under the Vice-Chancellor, Secretary of the University Senate and the Secretary of the Governing Council.