Students' Affairs Unit Executive Summary
Coal City University's Student Affairs unit prides itself in its long standing commitment to the enhancement of student learning through a variety of social and developmental services, extracurricular programs and activities which foster the overall strengthening and support of students' emotional, physical, and cognitive wellness. The Student Affairs unit is responsible for providing students with impartial, independent and confidential support regarding University policies and procedures. The unit assists students in the resolution of problems, provides information and referral about campus resources, and promotes initiatives that address students' needs and interests. In addition, the unit provides educational and extra-curricular activities and experiences that encourage students to have a positive college experience.
Our Vision
Our Vision is to sustain and enhance the well-being of our students, establishing them towards discovering and achieving their dreams.
Our Mission
Our Mission is to create an inclusive and collaborative student-centered learning environment for all categories of students, through reinforcing students' discipline, provision and delivery of all support services to serve the needs of the students, building and having a special relationship with our student both within and outside the Campus.
OBJECTIVES
Develop and maintain proper communication channel among students.
Promote active Students engagement in extracurricular activities like yearly students' week exercise which shall feature games, cultural /ofala festivals and beauty pageants; Matriculation party for fresh students; Graduation party for our outgoing students and the establishment and sustenance of the veritable clubs and Associations on campus in CCU.
Introduction of a healthy and robust Student celebration.
Establish a World-Class Residential University Model
YEARLY ACTIVITIES 
In order to achieve our Vision and Mission, we are poised to ensure the enhancement of the overall quality of student's life in and out of campus through the implementation of the broad Goals of the University as it relates to the Students' Affairs Unit.
Our yearly activities includes but not limited to:
To organize yearly students' week exercise which shall feature Sports activities, Cultural / Ofala festivals, beauty pageant show;
To organize yearly competition among the various football clubs on campus;
To organize yearly Christmas Carol, New yam Festival and End of the year party.
MAJOR DUTIES
GENERAL OVERSIGHT OF HALLS OF RESIDENCE:
Coal City University provides residential facilities for all her students to ensure that they live a life of dignity which is devoid of unnecessary challenges. The Students Affairs' unit handles the allocation of students into the Halls of Residence. However on exceptional cases, off campus status can be granted on medical grounds, marital status and employment basis if approved by management.
Our Hall allocation formula is not only gender sensitive, but it is also geared towards the required Excellence in Academics and Character.
To this end, the unit ensures that allocation takes into cognizance:
The courses offered by students assigned to specific halls, wings, floors and rooms.
The character and core-value alignment of each student – to forestall the pairing of two students with conflicting character.
The University's drive for good peer mentorship and academic advising.
THE ANNUAL STUDENTS' WEEK CELEBRATION FEATURES ENTHRONMENT/ EMERGENCE OF:
CCU TRADITIONAL RULER (IGWE OF CCU) / CULTURAL /OFALA FESTIVALS
CCU LOLO
MISS CCU
CCU
MISS BLACK BOLD AND BEAUTIFUL
CCU MACHO MAN
MISS TOURISM
MR FRESHER (MALE)
MISS FRESHER (FEMALE)
BEST DANCER ON CAMPUS
HIGHEST GOAL SCORER
MOST VALUABLE PLAYER
SPORTING ACTIVITIES /RECREATIONAL FACILITIES
Qualitative Recreational Activities is an avenue for dissipating youthful energy in a beneficial but less compelling way. It helps in freeing persons from engagement in anti-social vices. It is evidently one of the key determinants of Campus satisfaction and success that could keep students within the Campus.
SPORTING ACTIVITIES
The following sports are available on campus:
(a) Football (male and female)
(b) Basketball (male and female)
(c) Volleyball (male and female)
(d) Snooker
(e) Board Games (Chess, Monopoly, Scrabble, etc)
The Unit encourages all students to join any of the University teams where their talents can be nurtured and developed.
OTHER SOCIAL EVENTS ACTIVITIES ON CAMPUS
Organization of a social event on the last Friday of every month.
Valentine Party every February.
Matriculation Party every July
Graduation Party every October
Students' End of year Party every 1st week in December
ORGANOGRAM OF STUDENTS' AFFAIRS UNIT
HOSTEL SERVICES & ADMINISTRATIVE CHANNELS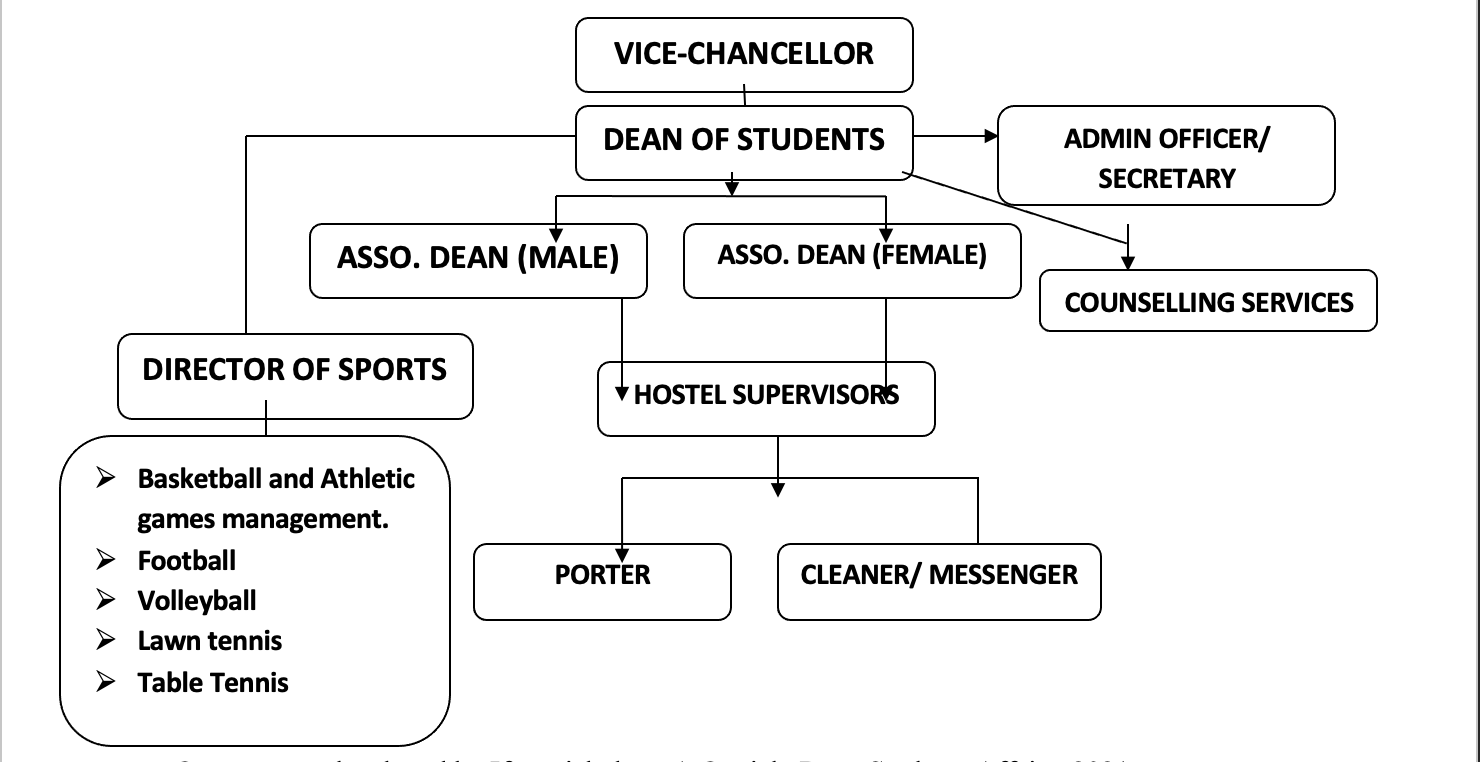 UNIT/ DEPARTMENT IN STUDENT AFFAIRS UNIT
Dean of Students (Secretariat)
Students' Hostel (Residence Life)
Sports
Students' Health & Wellness (Counselling services and Health & Wellness)
ROLES AND RESPONSIBLITIES OF THE STUDENT AFFAIRS UNIT
Student Affairs Unit Will Engage Students in Active Learning By:
Creating an environment that provides opportunities for students to enhance decision-making skills, critical thinking, autonomy, and respect for self and others.
Fostering partnerships with faculty, staff, and community to better facilitate student learning through direct experience, leadership opportunities, and community service.
Student Affairs Will Help Develop Coherent Values and Ethical Standards By:
Adopting a creed that defines ethical standards and promotes academic integrity, respect for diversity, and the rights of others.
Developing or enhancing programs that teach and reward student accomplishments, leadership, and volunteerism.
Student Affairs Will Set and Communicate High Expectations for Learning By:
Developing a document that outlines standards for behavior.
Continuing programming that rewards students or groups who meet high expectations for learning.
Student Affairs Will Use Systemic Inquiry to Improve Student and Institutional Performance By:
Implementing a system to assess student needs and use results to develop or enhance programs that maximize student learning.
Establishing an assessment/evaluation unit to determine how effectively Student Affairs meets its objectives and impacts student learning in and out of the classroom.
Student Affairs Will Use Resources Effectively to Achieve Institutional Missions and Goals By:
Reviewing resources to determine support systems, complementary programs or challenges, and use this information to develop a vision statement.
Assessing and redefining the Student Affairs' mission statement in order to continually support the institutional statement of philosophy.
Student Affairs Will Forge Educational Partnerships That Advance Student Learning By:
Establishing ties with key academic departments to further develop out-of-classroom learning opportunities.
Developing cross-functional teams to assist with the development of learning environments for students where shared educational goals will be affirmed.
Student Affairs Will Build Supportive and Inclusive Communities:
Establishing strong relationships with other supportive units to foster communication and develop integrated programs. Creating or continuing programming that unites students and advocates for their inclusion in University planning and decision-making.
Athletics
CCU Student Affairs provides a wide range of opportunities for students to participate in competitive and recreational sporting events. CCU Student Affairs has highly rated teams representing males and females in intercollegiate sports and recreation to include soccer, basketball, tennis, swimming, chess, scrabble, badminton, volleyball, polo, track and field.
DISCIPLINE
The unit also has in place the apparatus for the regulation of Students' conduct and discipline. We have remained espoused to the entrenchment of discipline in our students as a core leadership value being evolved through the Students' Affairs Department. In consonance with our culture, every case of indiscipline is always treated by the Student Disciplinary Committee (SDC), which has also always strived to operate with a deep sense of responsibility to forestall miscarriage of justice.
Each student shall be given a copy of Students' Handbook upon admission into the hall of residence, which contains the guidelines for students' expected conduct on campus and the penalties for their violation.
All the rules and regulations explicitly stated in the Student Handbook of Coal City University are designed to groom and not to grieve. None of the regulations put in place is with the sole intent of punishing but tailored towards polishing our products, the students. These guidelines range from alignment to proper dress code and conducts during examinations; to policies on residency. The high demand placed on discipline as a fundamental requirement for making a total graduate as embedded in the core values of Coal City University makes it imperative to pursue it with the required doggedness.
REGISTRATION OF STUDENTS' ASSOCIATIONS
The Students' Affairs is responsible for the registration of all Students' Associations on campus. All Academic Departments are encouraged to have their Departmental Associations registered with the Students' Affairs Unit. The Department also encourages non-Academic Associations to be formed and registered. Essentially, the aim is to encourage and allow students to express themselves and cross fertilize ideas on such healthy platforms. All students are encouraged to join any of these University clubs and association as they are available for memberships:
Theater/Drama\Dance Wing
Debating Club
CCU Cultural group
Departmental Associations.
CCU Mass Choir.
Rotary club
Young Writers\Editorial Club
POCACOV Student Ambassadors
CCU PRESS CLUB
SANITATION CLUB
CCU Library Student Ambassadors
CONTACT INFORMATION
DEAN STUDENTS' AFFAIRS: IFEANYICHUKWU ARTHUR ONYIAH:
TEL: 080375655938
EMAIL: [email protected];  [email protected]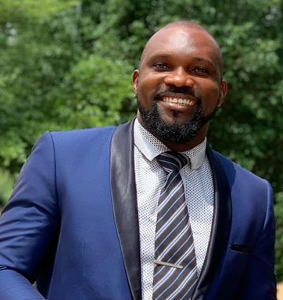 ASSOCIATE DEAN, STUDENTS AFFAIRS UNIT (FEMALE):
Ifeoma Vivian Ugwueke (B.Sc., MPH, M.Sc., Ph.D.)
Tel: +2348037577695
E-mail: [email protected]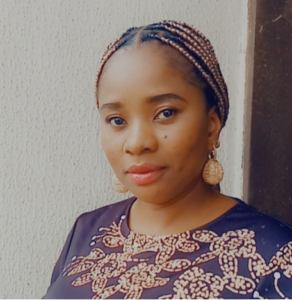 CONTACT INFORMATION
NAME: MR. GIDEON OKEKE
ASSOCIATE DEAN, STUDENTS AFFAIRS UNIT (MALE)
TEL: +234 9034465454
EMAIL: [email protected]