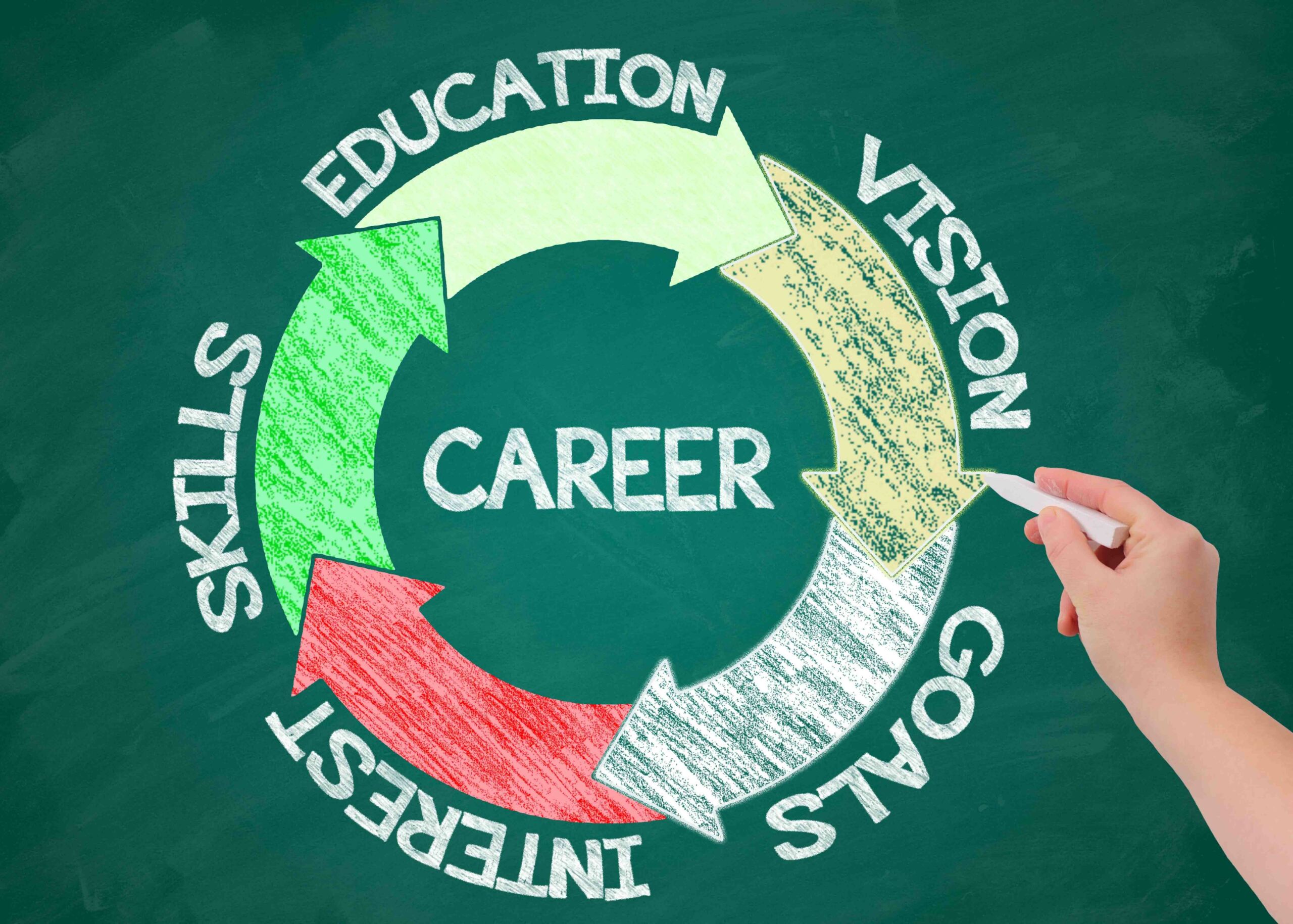 Coal City University Career Services Center (CSC) supports students through all stages of their career development in order to enable them to lead meaningful lives and become responsible leaders of tomorrow. It is our vision to accompany students through all stages of their career development process to enable them become highly employable and globally competitive equipped with the requisite skills and competencies. Whatever your degree choice, year of study or career ambitions, we are here to assist you every step of the way to realise your career goals and aspirations.
We are committed to providing the following services:
• Facilitating self-assessment and career exploration of our students in order to enable students to develop a clear career objective.
• Empowering our students to make effective career choices from freshmen through alumni.
• Offering high quality trainings, career counselling and coaching in order to meet our students' individual needs.
• Bringing employers to campus for workshops and on-campus recruitment in order to enhance career related experiences.
• Actively build partnerships with employers to create the best career opportunities for our students.
Rosemary Iphie Ugonabo is the Coordinator of the Career Service Centre. She is passionate about students' employability and career success. She has worked on a number of DFID, USAID and other donor agency funded programmes in Nigeria and abroad. Her key skills and competencies include career management, programme management delivery, strategic financial management and operations, political economy analysis, public sector consulting, stakeholder relationship management, and cross-functional team leadership.
Her experience spans a range of industries in the UK and Nigerian private and public sectors, specifically, accountancy practice, media/advertising, entertainment, manufacturing, education, energy and international development. She is the founder of Adler Rose Consulting – a boutique firm with a primary focus on capacity building and project management support. She has co-facilitated a number of leadership and career development workshops for students in Nigerian universities. Iphie has a first class in BSc Applied Accounting (Oxford Brookes University) and distinction in MSc Management (University College London). She is a member of the Association for Project Managers (APM), ICAN and an alumna of the Executive Programme for Women Leaders from Stanford Graduate Business School, USA and the UK Common Purpose Africa Venture leadership programme.
Contact: Iphie Ugonabo
Coordinator, Centre for Career Services
Coal City University
Email:[email protected]