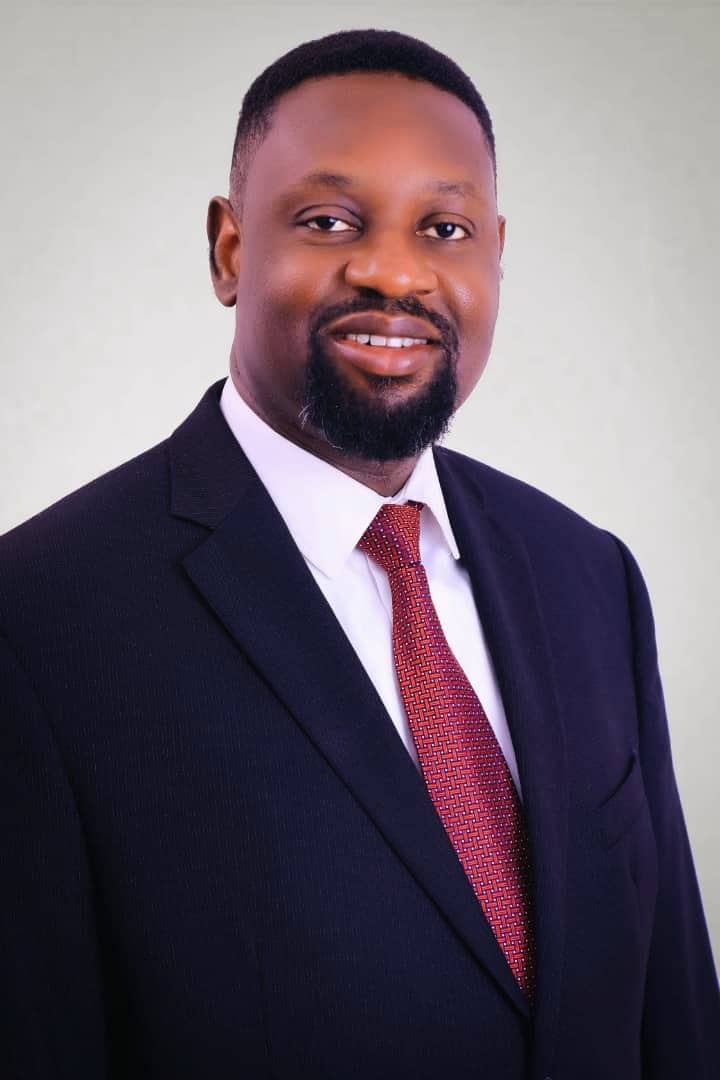 Office of the Vice-Chancellor
Name : Professor Afam Icha-Ituma
Position : Vice-Chancellor
Degrees : B.Sc (ESUT), MBA(Leicester), PhD(Brunel), FHEA(UK)
Professor Afam Icha Ituma is the second Vice-Chancellor of Coal City University. He is an outstanding institutional builder and has a strong track record of delivery in institutional growth, efficiency and performance improvement. He brings a compelling blend of clear strategic vision, a collegiate leadership style, a depth and breadth of academic understanding and global perspective to the position.
Prior to his appointment, he was the Dean of Faculty of Management and Social Sciences, Alex Ekwueme Federal University, Ndufu-Alike (AE-FUNAI), Ebonyi State, a position in which he championed effective governance, transformative teaching and multidisciplinary research in collaboration with his academic and professional service colleagues in the faculty. He previously served AE-FUNAI as pioneer Director of Academic Planning, pioneer Director of Information and Communications Technology, pioneer Director of Centre for Entrepreneurship and Employability, pioneer Director Centre for Internationalization, linkages and global ranking, pioneer Dean Faculty of Education and member of the University Governing Council. He served as chairman of many major committees in the university including University Strategic Planning Committee (2017-2022), Academic Programmes Review Committee, Committee on Productivity of Professors and Committee on Review of Guidelines for Appointment and Promotion of Academic Staff.
Afam Icha-Ituma started his academic career in the United Kingdom as a Graduate Teaching Assistant at Brunel University. He held academic posts as Research Fellow and Lecturer at Brunel University, Senior Lecturer at Bournemouth University (UK), Academic Consultant at Mountbatten Institute (UK) and Professor of Human Resource Management at AE-FUNAI. He has taught extensively at undergraduate level, postgraduate level and in-company executive programmes in various parts of the world. He has also led many pedagogical developments throughout his career, implementing problem-based learning curricular, research-led teaching, inclusive learning approaches, creating learning communities, leading staff development programmes and participating in quality enhancement initiatives in a number of British and Nigerian Universities. His research is characterized by a strong theoretical emphasis on the relationship between societal institutions, human resource management systems and outcomes. It has a specific emphasis on how societal institutions shape career development systems and organisational productivity in non-Western contexts, particularly Nigeria. He has many years of experience in editorial board membership of top journals including Management and Organisation Review (published by Cambridge Press), as well as authorship in many leading business and management journals and editorial contributions to many critical notes, articles, journals and books. He has also been the recipient of national and international grants and has successfully supervised several MSc and PhD students in the United Kingdom.
Professor Icha-Ituma has vast international experience. He is a Visiting Professor of Human Resource Management and Internationalisation at the University of Lincoln (UK) and has been a Visiting Research Fellow at Kingston Business School (UK), Visiting Fellow at the African Studies Centre, University of Leiden (Netherlands), Marie Skłodowska-Curie Research Fellow at the University of London (UK), Marie Skłodowska-Curie Research Fellow at the University of Lisbon (Portugal), Erasmus+ Visiting Professor at the University of Kent (UK) and Linnaeus-Palme academic visitor at the University of Gavle (Sweden). He has served as external examiner at the University of Manchester, University of Northumbria, University of Wales and Pan-Atlantic University and professorial assessor at Nigeria Defence Academy, Pan-Atlantic University, Covenant University, among others. He is frequently invited as a keynote speaker and chair at national and international conferences. He is the founder of Research Scholars Forum, an interdisciplinary research forum that aims to galvanise the vibrant but dispersed community of Nigerian scholars focusing on interdisciplinary dimensions related to sustainable organisational performance, economic growth and development of Nigeria. The forum brings together a critical mass of leading Nigerian scholars based in academic institutions in Africa, Europe, North America and Asia to tackle national challenges and harness opportunities through scholarship and knowledge sharing.  Prof Icha-Ituma earned his BSc in Mass Communication from ESUT (Nigeria), MBA from University of Leicester (UK), PhD in Human Resource Management from Brunel University (UK) and Post Graduate Certificate in Teaching and Learning from Brunel University (UK). He is a Fellow of the UK Higher Education Academy and Honorary Fellow of Nigerian Psychological Association. He and his wife, Enuma Icha-Ituma, have one daughter and three sons. He was raised in Enugu where his late father served the state as the first Deputy Governor.