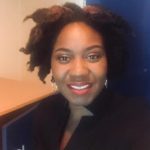 Member Strategic Advisory Board
Coal City University, Enugu
Iphie is a UK qualified chartered certified accountant and a project management professional. Her industry experience, which spans the public and private sectors in the UK and Nigeria, includes public practice, media and advertising, education, energy and international development. Her core expertise and technical skills are in strategic financial management and operations, project/programme implementation, public sector consulting, career development advisory, team leadership and events management.
She has been a Senior Advisor on infrastructure delivery and policy development programmes notably the UK DFID funded Nigeria Infrastructure Advisory Facility (NIAF), Solar Nigeria Project, Facility for Oil Sector Transparency and Reform in Nigeria (FOSTER); USAID-Deloitte Power Africa Power Sector Project (NPSP), and Heinrich Boell Foundation to mention a few. Previously, she had held senior finance roles including the position of University Treasurer at the University if Nigeria, Nsukka where she led a number of initiatives commissioned to improve ways of working in the financial management and operations space. Iphie holds bachelors' degrees in Botany (Nigeria), Applied Accounting (UK) and a master's in Management (UK).
She is also a Fellow of the Association of Chartered Certified Accountants (FCCA), a certified project management professional (APMP), an alumna of the Executive Programme for Women Leaders from Stanford Graduate Business School, USA and the UK Common Purpose Africa Venture leadership programme. She is the Founder of Adler Rose Consulting – a boutique firm with a focus on capacity building, leadership and career development and project management. She has facilitated a number of leadership and career development workshops for students in Nigerian universities. Iphie remains a seasoned solutions-oriented professional, profoundly influenced by a passion for leadership and excellence in service delivery. She is personally committed to being a mentor and a positive role model for young, talented and ambitious professionals. Iphie is married and blessed with children.