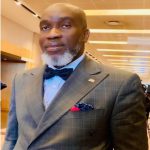 Chairman Strategic Advisory Board
Coal City University, Enugu
Prof. Onyia has built a wealth of experience in change management and leadership, infrastructure development in developing nations, Institutional reform and sustainable public sector performance in his career of over 25 years. He currently implements major change management projects for Nigeria State governments and private sector organizations on strengthening internal processes that can lead to significant performance and attitudinal change.
He is currently the Managing Director for the United Kingdom Nigeria Infrastructure Facility which is A 70 million pounds technical assistance support for infrastructure development in Nigeria focused on five (5) components namely, Power, Private public partnership, Roads, Capital Budget and North East Nigeria. He was the Lead strategy advisor for the Federal Government of Nigeria and World Bank Group Power Sector Recovery Programme and the Senior Infrastructure Advisor and Team Lead with the DFID Funded PDF II – a national assignment anchored through the Office of the Vice President of Nigeria and Infrastructure focused MDAs, especially, Power, Works and Housing, CBN, and Nigeria Sovereign Investment Agency. He served as the Chief of Staff to the Honorable Minister of Power (2012 – 2015) ensuring the Minister's team which comprised of private local and Diaspora experts in the power value chain provided timely and evidence based decision support in the ongoing sector reform process.
Prof. Onyia is also a Senior Advisor to Globethics.net Geneva where he provides strategic advice to the leadership of the organization as well as serves as external reviewer to the higher education ethics curriculum modules and the strategic engagement with UNESCO, German and Russian Governments. He is a visiting Professor of Education at the Godfrey Okoye University, Enugu State, and serves on the Governing Council of two private Universities in Nigeria. He is the Chairman of the Board of Org Learning Consult (affiliate of TOL Consult California, USA) and the Centre for Education Reform and Sustainability Initiative. He developed the institutional reform training for principal officers and senior management currently in use at the University of Nigeria Nsukka, where he was a visiting Professor for approximately seven years.
Prof. Onyia holds a Bachelor's degree in Biological Sciences, a Master's degree in Curriculum and Instruction, Masters of Business Administration degree and a Doctorate degree in Educational Leadership. He also had a post-doctoral scholarship in Education Policy from the Ivy League Peabody College, Vanderbilt University. He has served on the Board of various organizations and still does including the World Bank International Advisory Board on the Nigerian STEP-B project, US Department of Education Advisory Board on Teacher Incentive Program, Lift Saxum Foundation, Visiola Foundation, Powerex Energy Consulting Ltd, the OrgLearning Group and Chrisland University to mention a few. Prof. Onyia was recently admitted as a full member of the prestigious Club of Rome. Prof. has received numerous international and national awards and accolades for leadership excellence and for his outstanding contribution to the education sector. He was specially recognized by the global 'Cambridge who is who' in 2009 and also made the 'Those Who Inspire Nigeria' list in 2015. In addition to being featured in many news media, he is well published and a certified educational consultant, researcher, presenter, mentor and author of many books.