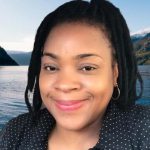 Secretary Strategic Advisory Board
Coal City University, Enugu
Dr Obiamaka Egbo is an Economist and Financial analyst by profession. She is currently a Senior Lecturer and the Head of Department of Banking and Finance, University of Nigeria, Nsukka (Enugu Campus). She believes that sound education is central to reconstructing the mind set of Africans and people of African descent towards integrity leadership and quality management competencies needed to transform their organizations, communities, and nations. On the strength of this conviction, she with her team, established Teaching, Learning and Research Limited – a Knowledge Broker and Training Consultancy.
She has also worked with organisations in the United States of America, where she served as Financial Expert and Advisor. Her area of expertise and research interest is on Public Sector Financial Management, Economic Growth and Development, International Trade and Finance, Economic Analysis, as well as Project Execution, Monitoring and Evaluation. Obiamaka is a computer enthusiast who passionate about information and communication technology and its integration in teaching, learning and research and has consulted for higher education institution in that capacity. She has excellent analytical skills which she leverages in her research and project execution management field. As a consummate intellectual, she had been a practitioner in banking, management, research, strategy and consultancy.
She is an Advisory Board and member of African Development Institute of Research Methodology. She has consulted for USAID Markets Project in Nigeria, DFID-SAVI, Federal Ministry of Power, Enugu State Government, OrgLearning Consult, World Bank STEP B Project, Enugu State Ministry of Justice, among others. She has to her credit several publications in peer‐reviewed rated journals and others presented at learned national and international conferences. She is a reviewer for some educational research journals. In 2016, she was recognized in the United States as a Person with Extraordinary Ability in the field of education, where she worked during her sabbatical leave. Obiamaka is a Member of professional bodies. She is married and blessed with four children.