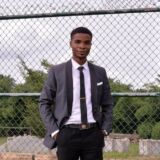 Nnamani, Ugochukwu Timothy
Pioneer Academic Ambassador, Coal City University, Enugu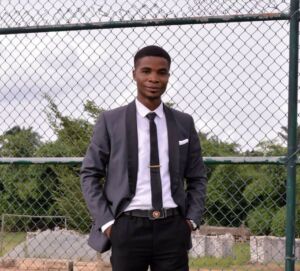 Coal City University, Enugu, irrefutably, is a citadel for ideal learning, blessed with dedicated, hardworking and experienced staff. This is an ideal place for self realization and actualization for any success-oriented student. It is a place to develop skills for unleashing and mastery of hidden potentials. This is an institution where learning processes that motivate and encourage excellent performance are employed. It is significant to know that there is no room for truancy, hooliganism or cultism in this very institution which is why Coal City University is committed to strengthening the collaboration between her and the families of each student.
Therefore, to the esteemed public, if I could offer a recommendation it would be to take every opportunity to ensure that your child or ward learns in Coal City University. It is only with the hope that your child or ward will learn and, in turn grow that you would even consider letting them spend four years here. Indubitably, there are so many things to learn in life and I can confidently attest that being in this institution is a sure way to building a firm foundation for achieving them.
What emboldens me to make the above recommendations?
Right from the incipient stage of my time here as a student of this great institution, it has been educative, adventurous and fun. I have come to the conclusion that students from other institutions are truly missing a lot. To me, the institution strives to be the best in all ramifications. It tries to impact her students with ideas and skills that would, undoubtedly, make their lives worth living even after school. It was in a bid to prepare the students for life after school that the management of Coal City University introduced entrepreneurship education and training, EET, as a mandatory programme for all students which runs from their first year to their final year. The entrepreneurial mindset, enterprise and creativity skills infused in students will, for long, help the graduates of the university in making the right choices of what to do with their lives.
The school management, knowing wisely that not all its graduates will immediately establish ventures of their own, also grounds students on employability skills which significantly give them some reasonable edge over other students from other institutions in job interviews and corporate performance. The school management is tenacious and relentless in the employment of quality teachers and they create a serene learning environment that helps students see learning as fun, thus having the inner motivations to work hard at becoming the best they can be. This is quite impressive, to say the least!.
So, I believe it is right to say that am indeed proud to be a student of this great and outstanding institution. Remember, national development is not all about sufficient infrastructure and basically good economy, but also about human development. Irrespective of the prevailing political order in Nigeria, the youths are still the future of this great nation. The youths are expected to be imbued with quality education that support the much needed high quality of leadership in our dear nation. Youths are not only the leaders of tomorrow but also the partners of today if only they are exposed to the right environment and knowledge. From all indications, this is one of the commendable targets of Coal City University, Enugu.
I feel privileged to be here!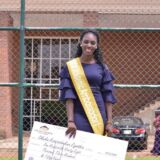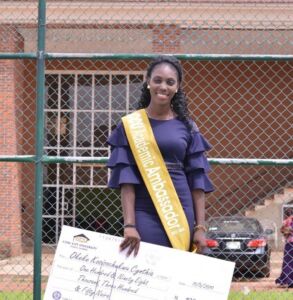 It could just be interesting if somebody were to ask me, 'why do you love Coal City University, Enugu the way you do?' What really would be my reply? This thought suddenly awoke my consciousness and I began to think about it much more seriously. Why CCU? Why not any of the much older, more famous, lesser tuition and state-owned higher institutions that dot the landscape? But something about the Coal City University made me not think too long!
University is often the first chance to live independently. Coal City University Enugu is prestigious, located in a historic city, considered one of the amazing private universities in Nigeria. Yes, at Coal City, I got the chance for my much coveted independent life, but, pleasantly, way beyond what I bargained for. I found my cherished independence, but much above that, supportive care outside home. I found everybody – academic and non-academic staff, fellow students – just jostling among themselves to provide me care and love. I thought to myself, could this be real? As I thought further, I began to consider, one-by-one, some few reasons why I love my school. See what I came up with:
1. My school is incredibly unique. I found so many mix of people, each with their uniqueness. The uniqueness that offers something different, really different but complementary at the same time. Everyone contributes something really special which makes the whole thing quite interesting, and the atmosphere serene and inviting.
2. Then there are opportunities. My school offers so many different opportunities to get involved in things around campus. Even though I never bargained for entrepreneurship studies but every student was made to enrol for the classes anyway. Over time I began to realize the kind of entrepreneurial skills I was building from those entrepreneurship classes. My mindset really changed. They got me thinking about challenges, problems, issues in society, things ordinarily I would have just glossed over. For the first time, I realized, I, the me you can see, can actually be part of solving the challenges of the society I am part of. Incredible! Me? Then, I began to make sense of the school motto: education for self-actualization. It's true, true, so true!
3. I also observed that, for some strange reasons, students were eager to learn. I realize I learn from everybody, not just inside the classroom alone from my professional lecturers, but also outside the classroom I am learning from my fellow schoolmates. They always want to engage each other about the things we learnt. We found ourselves becoming friends, sharing our past and present experiences, now as students of the great Coal City University. The varied modes of teaching including the use of multimedia type of learning, not the stereotype teacher standing before the class and talking, is, to say it mildly, very exciting.
4. At the library, I found the e-learning platform interesting. I realized that students did not have to carry around huge textbooks and notebooks. All those are carefully stored in our e-platform in soft copies. You create your own account and check in as much materials as you want – books, articles, maps, manuals, relevant news articles, charts and PowerPoint slides, all that you really want. These make research and learning so easy, so refreshing. Thank God I am at Coal City, my lovely alma mater.
5. I love my school because it is absolutely my home away from home. I feel comfortable here. It was not as hard to adjust as I had thought it would be. The pervading feeling of friendship, inclusion and ownership among students, academic and non-academic staff make us tag CCU a place for academic excellence.
6. Importantly, I am so grateful to the school for the scholarship I have enjoyed. God helped me to be the best performing student in the 2017/2018 academic session, and to my great joy my efforts were rewarded by the school management with a scholarship. It was a big help to me and pleasant relief to my parents. I am ever so grateful. Thank you Coal City University.
7. Let me finally acknowledge the commitment and effective handling of students we see daily in the management, lecturers, other staff, right from professors to the lowest. It's been truly amazing! With these kind of persons and attitudes, achieving the lofty goals of the university in raising critical thinkers, solution providers in our own time is a done deal!
Thank you Coal City University! I remain grateful!!
Kosisochukwu Cynthia Okeke
(Coal City University Academic Ambassador, 2017/2018 Academic Session)
Accounting Programme
Department of Management Sciences
Faculty of Arts, Social and Management Sciences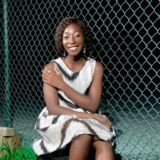 NDIDIAMAKA. P. EGBUAGU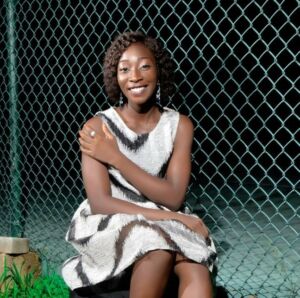 From the first day of school to the last, your education is a major part of your life. Such is the deep impression being a student at Coal City University has already made in me. Our school is a conducive place for learning. The authorities took time to provide the necessary comfort for students. It is a good example of how students with varied backgrounds can easily blend, live together, work together and learn together. Among countless schools around the world, Coal City University happens to be my favorite out of them all; my choice of the university was a right choice!
From the very first day I stepped my feet into the university, I fell in love with the environment. Waow! When I now got into the classrooms and experienced the teachings and lectures, both educational, morals and otherwise, I decided in my heart to settle down here, dedicate my strength and all to my studies to get the best education I can. Truth is, so far, I have not been disappointed!
Space may not allow me to describe Coal City University the way I feel, but all I can say is that, I love CCU a lot. I'll forever remain grateful to her because of her dedicated lecturers and discipline on campus. All these have contributed to make me who I am today; not just me I suppose, but all who are part of the school. Within a very short space of time, the world will hear about her great works and appreciate her for it.
There are times when we feel upset by the school authorities, but they take time to explain the issues to us. Whenever we remember their love, care and support, especially their faith in us, we forget about the anger and forge ahead. From Coal City University, I have personally learnt that change is inevitable, but with innovation, change can be creatively managed to one's advantage. Innovation is a key that unlocks hidden values. We are thought daily to be creative and to think intelligently. But that all those must go with character, which must remain our goal as we go through school.
I have visited and read of several universities, but I love none of them as I do Coal City University. It just happens to be the best of them all. I am proud to be part of CCU as a student. Indeed, Coal City University is awesome, great, pleasant, fantabulous and beautiful! As a Great Miner, I faithfully pledge my allegiance to CCU.
NDIDIAMAKA. P. EGBUAGU
Political Science Programme
Department of the Social Sciences
Faculty of Arts, Social and Management Sciences.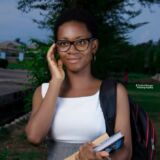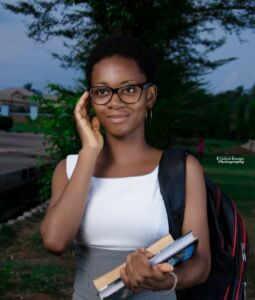 When I had given up hopes on attaining the kind of quality education I desired, there came Coal City University as an option. Thanks to my uncle that showed me this light. I have never regretted it for a second. What do I mention and leave the other? The lecturer-student relationship is top notch! Management's response to student issues is so apt. It feels good knowing you are in a system that gives you quality education at a very affordable cost. CCU is truly a place to be, to really actualize yourself just in line with the motto, "education for self-actualization".
Thank you CCU for providing great excellence even in times such as this COVID-19 days. You have still determinedly given us QUALITY!!! While many students from other institutions are out there looking hopeless, CCU deployed the robust virtual learning platform, myCCU! You teach every day. I do my lectures, I do my assignments and I access all the materials I want. Waow! I write quizzes and I write exams! I am still to hear of any other school around me doing so, even the ones that refused me admission three consecutive times.
I love CCU! Yes, I do! It gave me the hope of acquiring a university education again despite all odds. Although, I'm not studying my dream course, medicine, I'm still grateful. And I'm also beginning to find purpose in studying microbiology. I'm open to a lot of things that I know I wouldn't have even tried venturing into if I were to study medicine. Entrepreneurial wise! I can balance my studies and running my small business. It's so interesting.
I am in the right place! I am in CCU!!! Long live CCU!
Nnamani Precious Chidera
Programme: Microbiology
Department: Biological Sciences
Faculty: Natural and Applied Sciences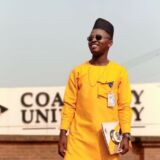 Ike Benjamin Onyekachi (Beniyke)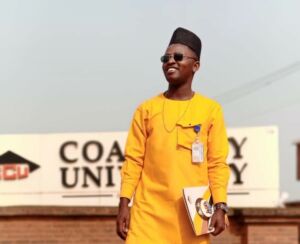 Having already had the misfortune of two scandalous admission issues in two universities, there was this disdain and negative picture of Nigerian universities lurking somewhere in my mind. That was my state before someone introduced me to Coal City University, Enugu. I reluctantly came, expecting the same thing. But a pleasant surprise awaited me as this was not to be. The admission process at CCU was so easy and smooth that I began to change my mind about Nigerian universities. Yes, the change started right from CCU's admissions office!
Then my love for CCU gradually developed, and indeed, blossomed when I began to experience the care from management and the love from people around me, students and staff together. I began to understand what it meant to be in an institution where the welfare of students is the management's top priority. Where the management offers her students quality education, comfortable accommodation, good health facilities, games facilities etc. Through the entrepreneurship programme, the school teaches students to be self-employed, removing from most of us the horror of unemployment, after we graduate.
When the COVID-19 issue came up, and we were asked to vacate Campus, I feared that I may not graduate in 2021 after all. But by the grace of God, the ever working management of CCU came up with the innovative idea to engage her students through myCCU, the school's virtual learning environment! So the students just continued our academic activities, this time online! My graduation in 2021 is now more certain than ever. Who am I!!!
I will boldly say that we have two universities in Nigeria: Coal City University and others.
Ike Benjamin Onyekachi (Beniyke)
Economics Programme (300L)
Department of The Social Sciences
Faculty of Arts, Social and Management Sciences